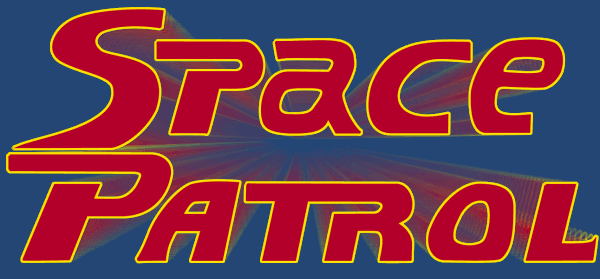 for Intellivision®!
Full Edition Carts: Temporarily Out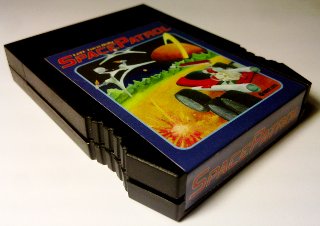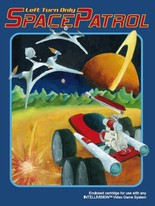 30-Oct-2012: There's a good chance I will be able to sell another few dozen CIB units in a month or so. Keep your eyes posted on this space. After that, any further sales will be sans box.
20-Oct-2012: We are down to just a handful of units! I am taking down the ordering page just to make sure I don't accept more orders than I have units for, since I think I can count them on one hand. As it is, I know I'm going past the 300 units mark. Boxes above serial number 300 will be hand-numbered.
10-Oct-2012: Space Patrol is now available for ordering. This is a limited run, using up the remaining boxes and manuals from the original Space Patrol run. New in this release: New cartridge shells, new cartridge labels, and new overlays (using the same process as Christmas Carol and D2K Arcade). You can also purchase replacement overlay sets for your existing Space Patrol, both in the original format and the new, updated process.
Play the Teaser on a Cuttle Cart 3!


Downloadable Teaser Edition
Space Patrol: Teaser Edition offers a glimpse at Joe Zbiciak's second complete Intellivision® game, Space Patrol.
This edition is fully playable, and offers a generous sampling of the complete game. The teaser edition, however, contains only a portion (Checkpoints A through J) of each of the 8 wonderful courses. This release still offers a wide range of skill levels, and Arnauld Chevallier's excellent score.
Downloads

Space Patrol: Teaser Edition ROM image files.

Space Patrol: Teaser Edition source code

Online browsable source.
For best results, play Space Patrol with the ECS enabled. This will enable additional sound effects and a richer musical score. Space Patrol does not require the ECS to play correctly.
Note: If you are playing in an emulator such as jzIntv and do not have the "ecs.bin" file from Intellivision Lives!, you can use this one to play Space Patrol and experience the enhanced sound effects and music. This file does not contain any copyrighted content. It will not allow the classic Mattel ECS games to function. Or, you could just buy a copy of Intellivision Lives!
---
Copyright © 2007, 2012 ⋅ Joseph Zbiciak ⋅ joe.zbiciak at leftturnonly dot info
Left Turn Only: There is only one way.

---
Intellivision® is a trademark of Intellivision Productions. Left Turn Only, LLC is not affiliated with Intellivision Productions.